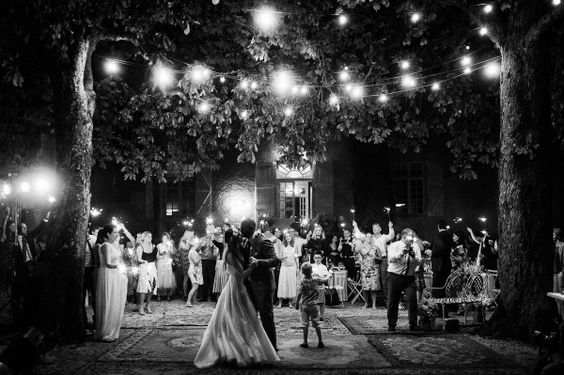 September 2, 2016
In
Blog
Labour Day Love – To Do or Not To Do A Long Weekend Wedding
Holy Guacamole readers! It's already Labour Day weekend. It's like I blinked and summer was over. Well, it's not officially over yet but we all know Summer ends and Fall begins the Tuesday after Labour day, AKA when Pumpkin Spice Everything starts popping up everywhere.
So on the topic of long weekends, we've been asked by quite a few people recently whether or not it's taboo to get married over a long weekend. So many people are on the fence about it while others think it's super rude and some think why not? We're going to break down the the why's and why not's here to help you decide. Typically, long weekends are used by most to book mini-holidays throughout the year, whether it be a quick getaway, heading up to the cottage, camping or just using the extra day to relax at home and get some things done. Mentally, people have blocked off the few summer long weekends in their minds as "me-time" so when their long weekends start getting booked up they aren't happy.
When you book a long weekend wedding, prepare yourself for a lot of regrets, especially if you didn't send out save the dates super early. Many people have their standing holiday plans booked way in advance or they just simply would rather keep their weekend open. In my opinion, when deciding on a long weekend wedding keep the guest list small and intimate. Would you likely have spent the long weekend with these people anyways? If the answer is probably, they'll be happy to attend. The people who really matter to you and love you will be there no matter what, no qualms or complaints.
On the other side of things though, having a long weekend wedding saves your guests from having to book time off work. They have an extra day for travel and/or recovery, or if they're lucky an extra day to do whatever it is they wanted to accomplish that weekend without feeling like the whole weekend was taken over by your wedding. Alternatively, give people the option to turn your wedding into a mini getaway – two birds, one stone as they say. Book out a hotel so guests will have weekend accommodations, pack a small welcome basket of local treats and maps and leave in their room. Let your guests do their own thing for a day, whether it be exploring the area on their own time or booking a spa day. That way your guests will feel like even though their long weekend is dedicated to your wedding, they still got a mini-getaway out of it.
Something to also keep in mind is kids. Do a lot of your guests have small children or babies? Long weekends are a nightmare for planning sitters for parents. Family is away (or also attending your wedding), babysitters have plans, etc. Are you okay with kids coming to your wedding? If not, are you okay with guests not coming because they couldn't find a sitter? Think about how many of your guests will be requiring sitters for a long weekend. There is a growing amount of services in the wedding industry that provides child care during a wedding. Whether it be a children's area at the actual wedding, or off-site care. Remember who your guests are and make sure you accommodate their needs or they won't be able to attend.
At the end of the day, yes your wedding is a celebration of you and your partner but it's also a party that you are hosting. As a host, your goal is to make sure your guests are happy, comfortable and looked after. If you want all of the people that you invited to attend your long weekend wedding, then you will need to go the extra mile to make sure logistically they can make it happen. Etiquette says long weekend weddings are taboo, but we at Brightside Films' say it's totally doable as long as you go that extra mile.
What are your thoughts on long weekend weddings? Are you on board with it or do you think it's rude? We'd love to hear your opinions. Comment away!
Have a safe and happy long weekend everywhere, whether you're at a wedding, at home or lounging at the cottage. Enjoy the last of the summer weather while you can!